Environment´s information
The South gate to the Valley of Salazar has a interesting spot to highlight, Foz de Arbayún which is 6 km long with some tacks that are upper than 300 m high over the river Salazar; other Southern foz is Aspurz. Close by Oronz is Ezcároz with its paved streets, big stone houses with roofs of tile and small orchards. OChagavía is maybe the most popular village of the valley, highlighting its bridges, traditional pine architecture, its hermitage of Virgin of Muskilda who is the patron of the Valley and the Interpretation Center of the Nature. From Ochagavía, following the course Zatoia, the road goes up to walk of Tapla, in Abodi, and it goes down up to the hermitage of the Virgin Nieves, the forest of Irati and the reservoir of Irabia. Through the other river, Anduña, we will arrive to the detour of Muskilda and to Izalzu, the last Saracen village before arriving to the feet of Orgi and to the ski tracks- you can get to them through the port of Larrau_ and to the port of Laza which joins the valleys of Salazar and Roncal. The Forest Irati is a fir wood-beech forest of a big faunistic value (mainly deer). The environment of Irati is ideal for hiking, mountain bike and ski on the mountain chain of Abodi. Likewise you can visit the close Valley of Aezkoa to the West of Salazar, or Roncal in the East.
Oronz
It is located in the Valley of Salazar which has a good and traditional gastronomy, there are typical products such as: shepherd´s crumbs, the wild boar, boar, sheep meat and beef and different types of mushrooms. Its Parish of the saints Cosme and Damián is from the XIII century with Gothic bars from the XV century in a chapel and a gothic crucifix from the XIV century. It is 5 km from Ochagavía, one of the entrances to the Forest of Irati. Ideal place for hiking or climbing reaching tops such as Ori or the Mesa de los Tres Reyes.
Tours

* Mausoleum Julián Gayarre - Roncal - Distance 13 Km.
* Forest Irati - Ochagavía - Distance 13 Km.
* Valleu Roncal - Roncal - Distance 14 Km.
* Valley Salazar - Distance 1 Km.
* Our Lady Muskilda - Ochagavía - Distance 5 Km.
* Peak of Ori Ochagavía - Distance 15 Km.
* Valley of Aezkoa - Aribe - Distance 15 Km.
* Santa Fe de Epároz - Epároz - Distance 15 Km.
* Raised granaries of the valley of Aezkoa - Orbaitzeta - Distance 16 Km.
* Weapons Factory - Orbaitzeta – Distance 17 Km.
WHERE TO GO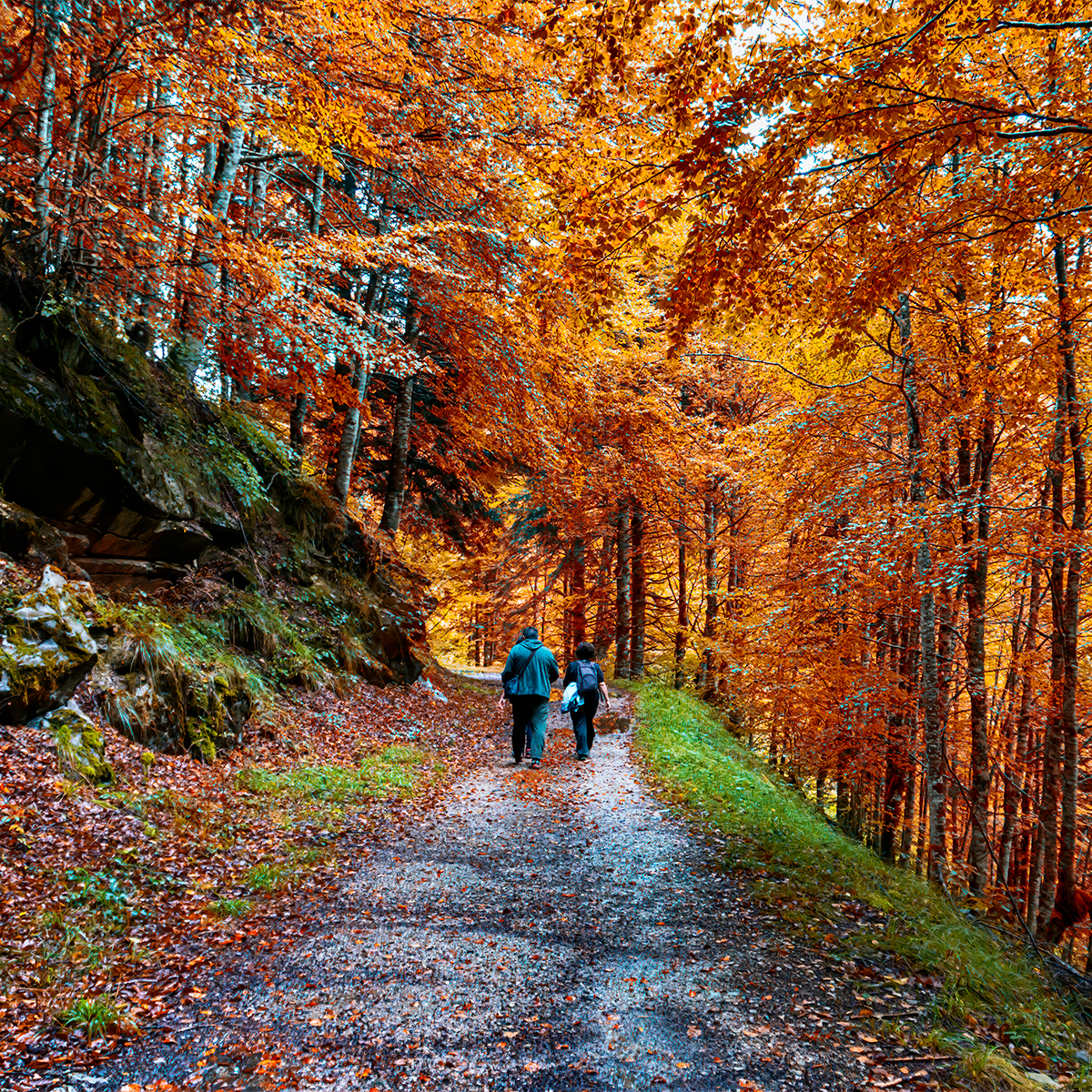 Selva del Irati
Este bosque es el segundo hayedo-abetal más extenso y mejor conservado de Europa, tras la Selva Negra de Alemania. Son 17.000 Has. casi en estado virgen con gran valor ecológico, en la cabecera de los...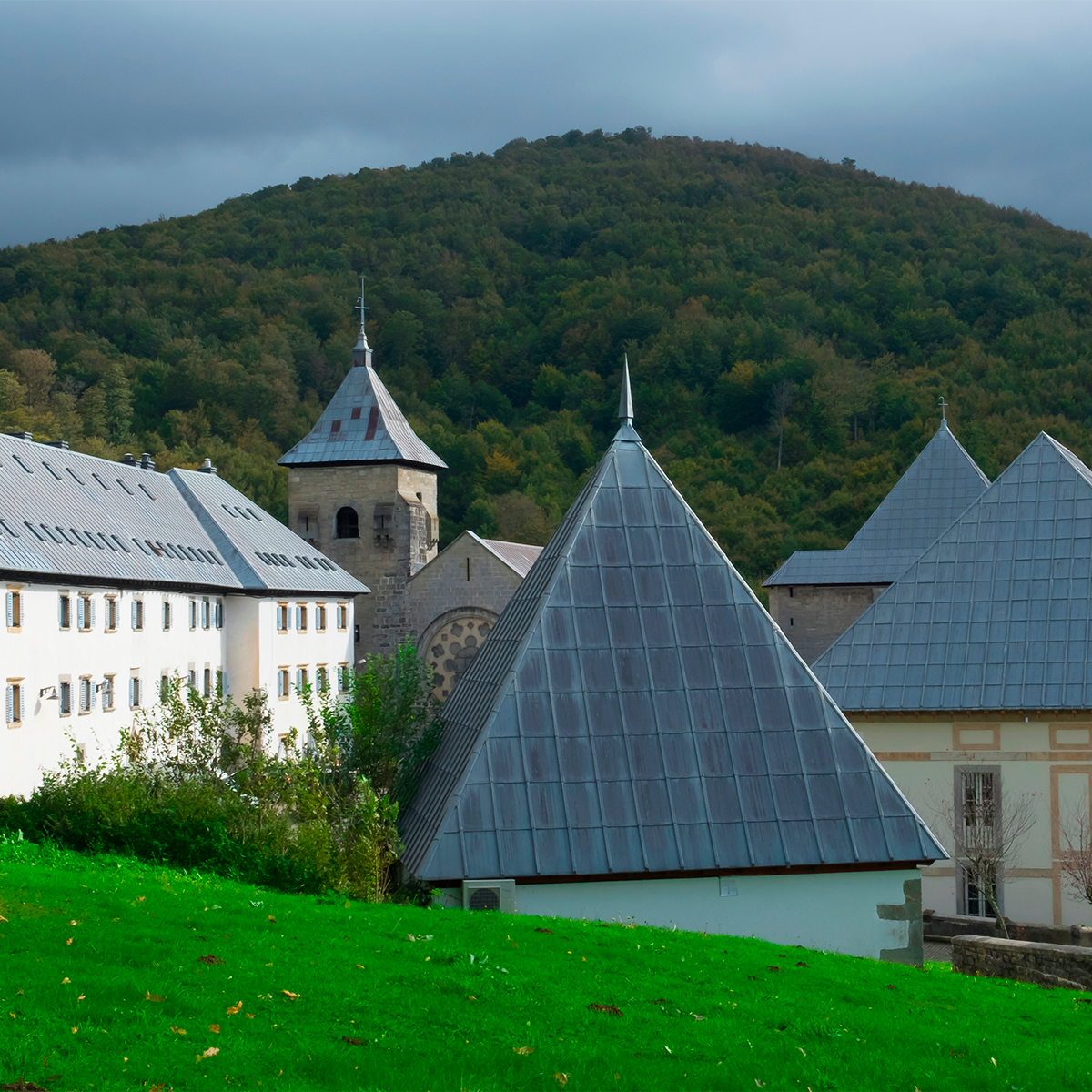 Colegiata de Roncesvalles
Orreaga/Roncesvalles es entrada del Camino de Santiago desde Francia con leyendas de Carlomagno y Roldán. Cobijo de peregrinos durante siglos y hoy, también, enclave turístico jacobeo de primer orden ...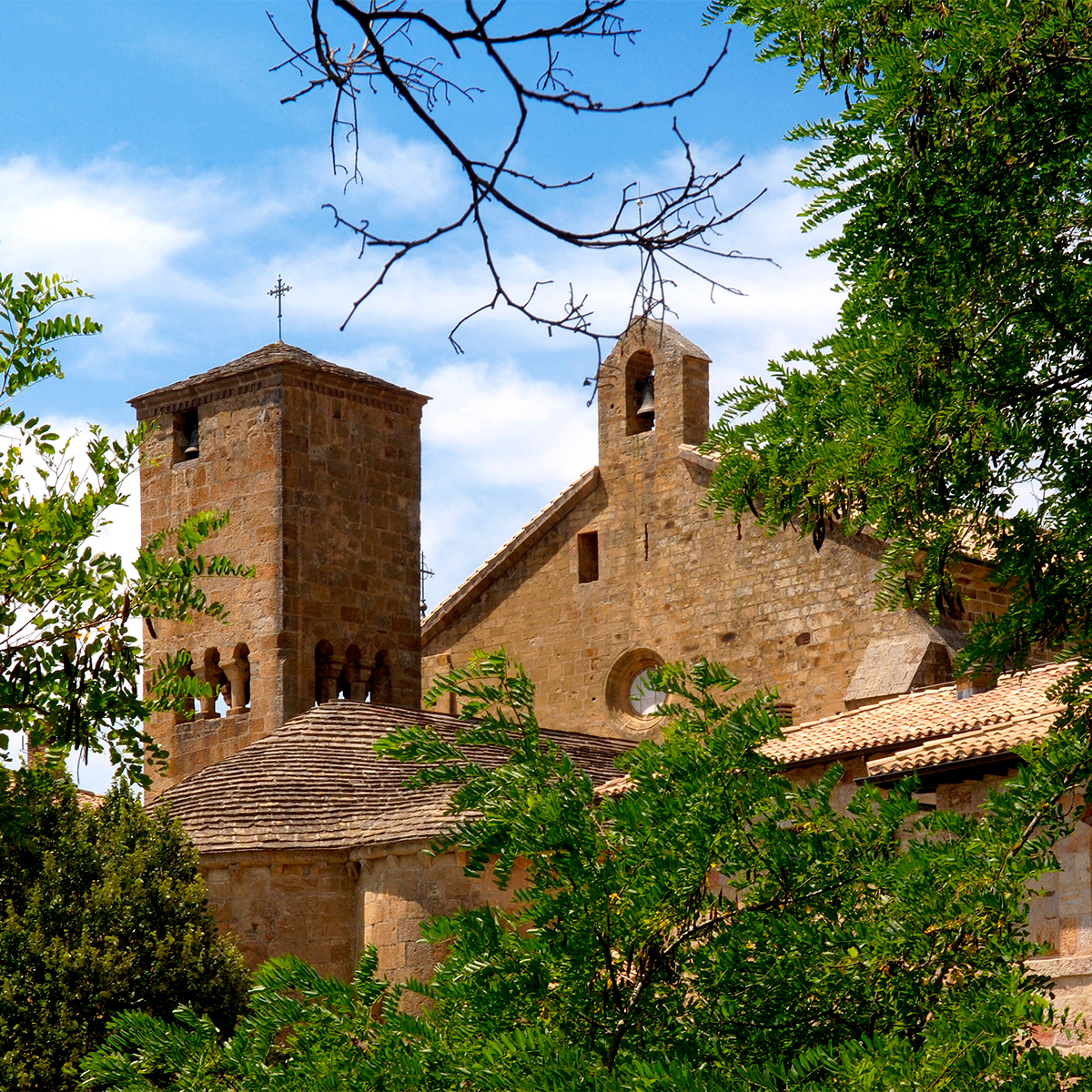 Monasterio de Leyre
Uno de los mejores monasterios de España situado en un bello entorno natural en el que un románico naciente aflora de manera singular de los siglos XII y XII. Y cerca se encuentra el embalse de Yesa c...